Products from Llama Fiber


Why Llama fiber - Llama fiber is extremely light but warm. It is a smooth fiber without the 'itchy' feel of some sheep's wool fabric. It is a great alternative for people who are uncomfortable with wool but want the warmth, water resistance and "cuddle factor" of a fine natural fabric.
Llamas do not have lanolin in their coats which grow from 3 to 6 inches a year. Each individual hair is a slightly wavy strand usually much finer than a human hair. It is closer to Angora rabbit fur in weight and warmth without the flying hairs. It is also a hollow tube which makes it sought after for making fishing ties as well as adding an insulation factor.
Our llamas are shorn once a year in the spring in a humane manner. They stand up for shearing which is more similar to clipping a poodle than shearing a sheep. We join with other llama ranches to sort through the fiber and send to best on to be made into socks and blankets. These commercially produced llama fiber items made from the fiber shorn yearly from our local llamas.
Scroll down (or click on parts of next line) to see more about
Socks, Llama Fiber Blankets, Rugs and Runners
Order here and pay with Credit Cards or PayPal for security and peace of mind. Standard shipping included within the Continental United States. Please inquire for international orders and/or shipping.
New products are being made at this time. Please inquire for specific availability and pricing.



85% llama fiber and 15% nylon. Soft and Warm! Made of Black and Cream fibers to look Gray.
Stretchy tops -- Made in Canada.
Out of Stock



Llama Fiber Throws
Made by Pendleton Woolen Mills


Buffalo Check
They are made of 70% Llama fiber, 30% Virgin Wool and are incredible!
These are 50" x 70" including the fringe.
Last in stock: Buffalo Check
A real buy at $150.00.


Cable Knit Llama Fiber Throws


They are made of 85% Llama fiber, 15% Nylon and are incredible!
Soft and cuddly as a wrap, chair/sofa blanket or twin bed blanket.
Natural, undyed llama fiber from llamas raised in the USA.
Not scratchy nor oily and will not shed.
Cable knit pattern with rib edging. Blankets are knit in the USA.
Hand wash in cool/cold water and lay to dry as you would a fine sweater.

These are 42" x 66" when relaxed
Available in a brown or cream
At $220.00 (limited edition)




Hand Woven Llama Fiber Rugs and Runners

Each of these rugs are one of a kind and in all natural colors....grey, brown, black, red, cream and some blends of those colors.
They are made of 100% Llama fiber, high quality & gorgeous! Usually available in 4 sizes: 2 x 3, 3 x 5, 4 x 6 and 2 x 7 runner.

Contact us with your size and color and style request, and we'll check availability.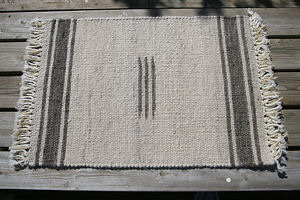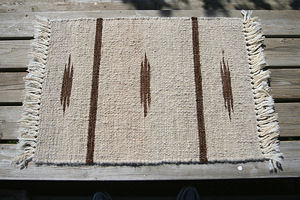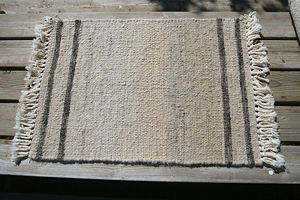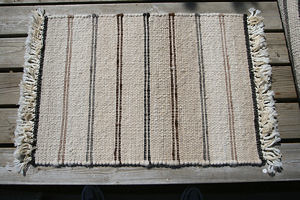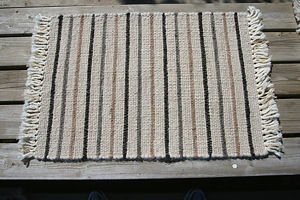 2 ft by 3 ft with fringe edging priced at $90.00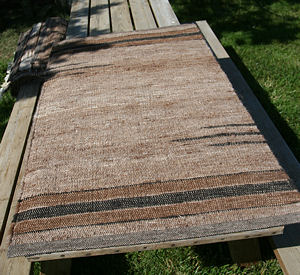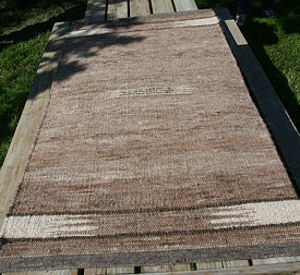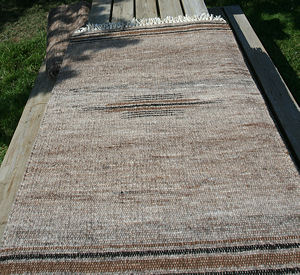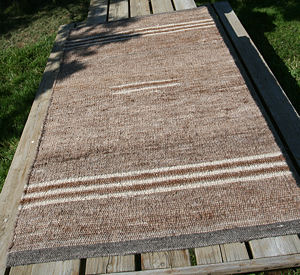 3 ft by 5 ft with smooth edge for $225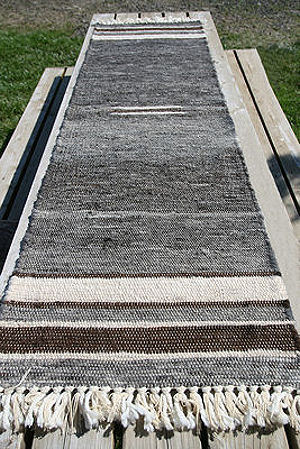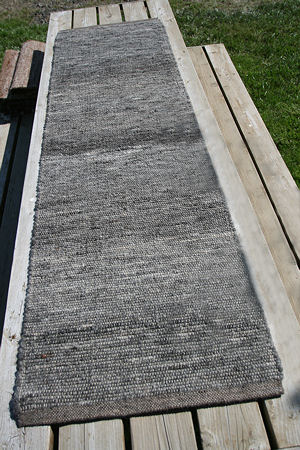 2 ft by 7 ft with or without fringe at $210.00
Also available in 4 ft by 6 ft size at $360.00



Last Updated September 18, 2020
Copyright 2020©
Florida Llama Fiber. All rights reserved.